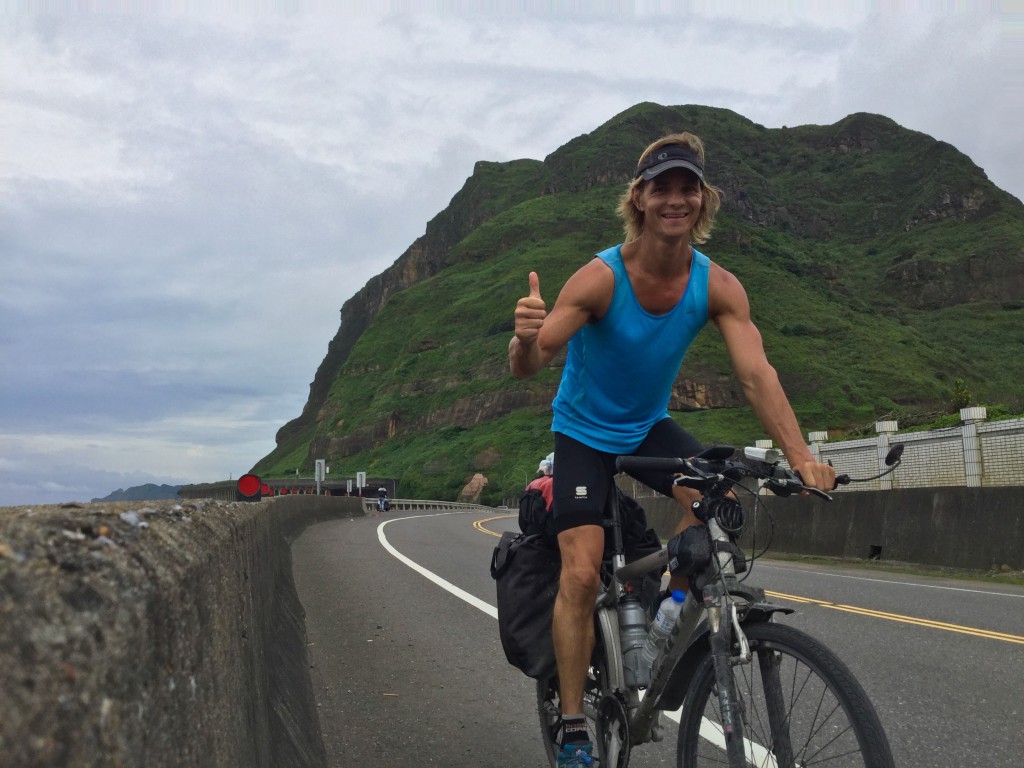 I feel so thankfully overwhelmed – with the whole-heartedly good people (you have to see/feel to believe), the natural beauty & diversity, the palatable stuff, the intensity of the cities vs. the calmness of the rural spaces) after 2 weeks of cycling around Taiwan. This was my first visit to the Pacific Far East Asian region, and Taiwan has been a fantastic introduction.
And now, exclusively for the stat lovers:
Total distance: 1.414 km
Flat tyres: Zero
The bike: Giant Great Journey (rental)
Crashes on bike: 0
Metres climbed: 14.000 (rough estimate)
Most km in one week: 887 km
Camping nights: 1
Private acc.: 2
Formal acc.: 12
Rest days: 0
Highest point (on foot): 3.952 m
Highest point (on bike): 2.610 m
Favorite cycling: Sun Moon Lake, Yushan Mtn., Kenting area, most of the east coast, Taroko Gorge, SuHua Hwy, coast E of Keelung – well, pretty much all of it
?
Baozis (veggie/meat-filled buns, usually steamed) consumed: A lot. I lost count on day 8
Avg. hours in the saddle pr. day: 6-7
Favorite convenience store: 7Eleven (I now know their product line by heart)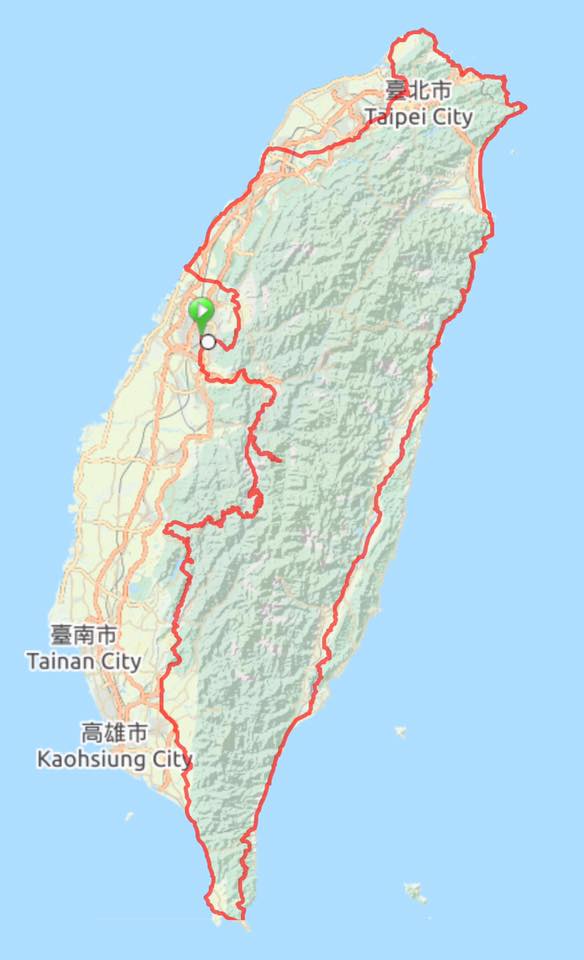 Longest distance in a day: 151 km
Shortest distance in a day: 12 km
Highest temp.: 32 C (Kenting)
Lowest temp.: 5 C (Yushan Mtn)
Number of butterflies observed: 21.533
Number of nasty snakes observed: 1
Cost of rental bike/day: USD 5.50
Free taxi rides: 1
?
OVERALL RATING FOR TAIWAN AS A CYCLING DESTINATION: 9 (out of 10).
(More
? would've made it a clear 10)
Day-by-day break-up:
11. may: Taichung – Puli 58 km
12. may: Puli – Tongfu 90 km
13. may: Tongfu – Yushan 45 km
14. may: Yushan – Zhuqi 84 km
15. may: Zhuqi – Chiayi 12 km
16. may: Chiayi – Meinong 108 km
17. may: Meinong – S for Fenggang 113 km
18. may: S for Fenggang – Xuhai 100 km
19. may: Xuhai – Doulan 126 km
20. may: Doulan – Fenglin 142 km
21. may: Fenglin – Nan'ao 151 km
22. may: Nan'ao – Keelung 138 km
23. may: Keelung – Hsinchu 117 km
24. may: Hsinchu – Taichung 107 km
PS. The route map shown is not 100% in accordance with route cycled.