The dear postman came by the other day.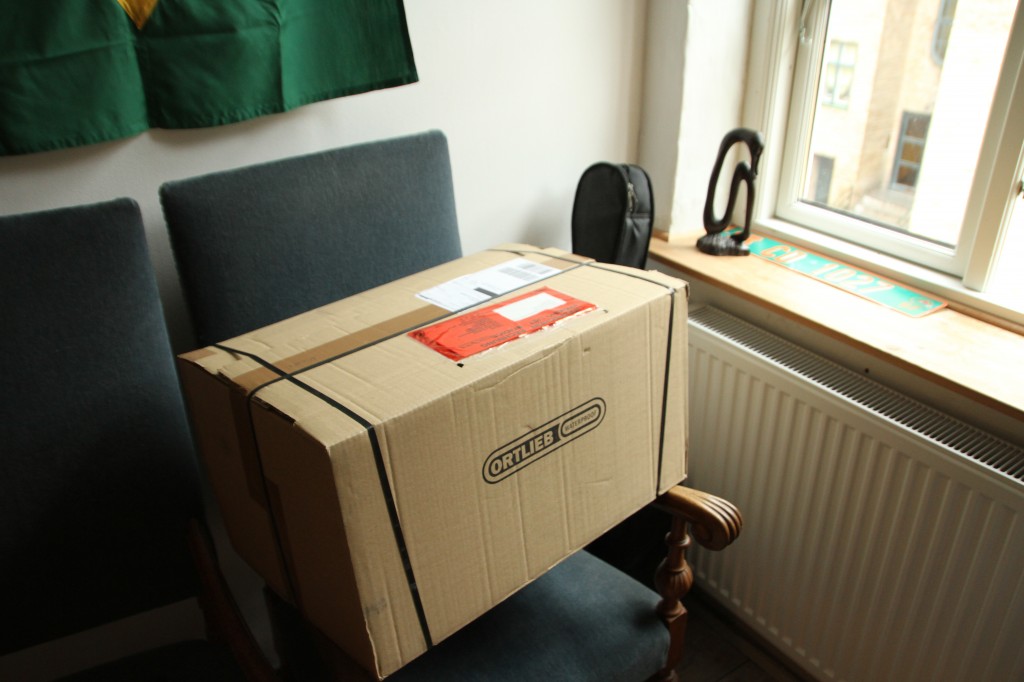 Among touring cyclists the German quality brand Ortlieb is – rightly so – one of the old, trusty ones, to be seen on most fully loaded touring bikes (do you see my bike?). Over the last 7 years I've used and hugely enjoyed a lot of the products from the Ortlieb range and I've been proud to be sponsored by Ortlieb in the beautiful world of bicycle touring right from the start.
And now, with a new bicycle expedition coming up later this year (I'll be the team leader of a 10.000 km bike journey from Bali, Indonesia to Beijing, China), I'm really happy and flattered to yet again be bestowed with some brand new goodies from Ortlieb.
Huge thanks to Jonas & the Koga Center Denmark and to Alan and the crew at BikeToyz for making this happen.