Cykelprojektet Bali-Beijing 2012-2013 blev netop gjort en smule mere virkeligt, da pakkeposten for øjeblikke siden kom med en kasse fyldt med trykfriske brochurer om den kommende cykelekspedition, som jeg er fantastisk spændt på og stolt over at søsætte sammen med Jysk Rejsebureau.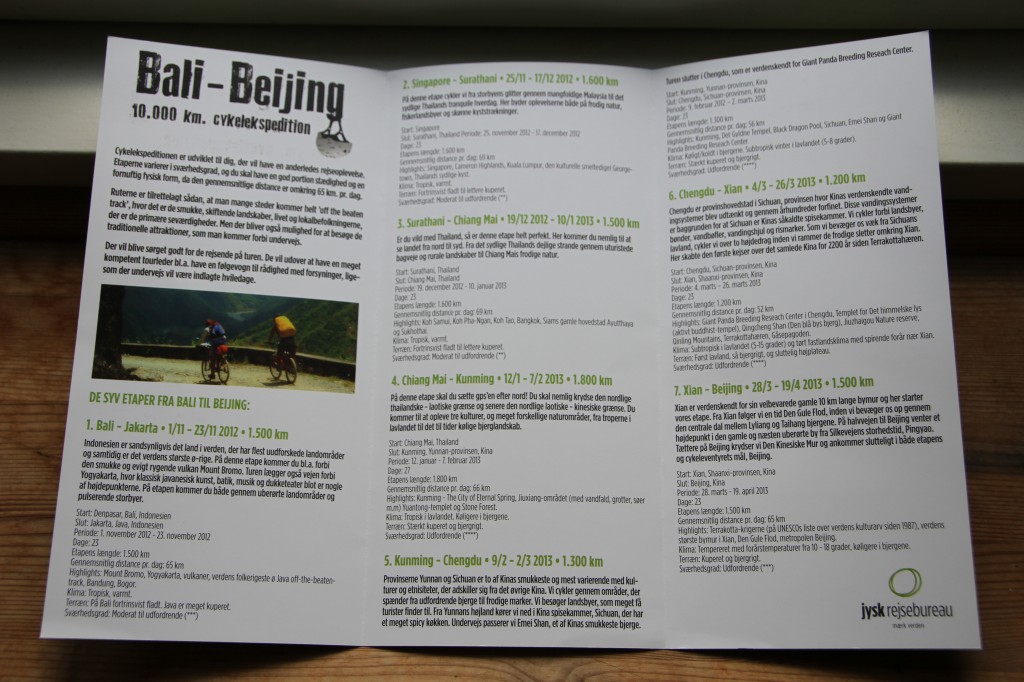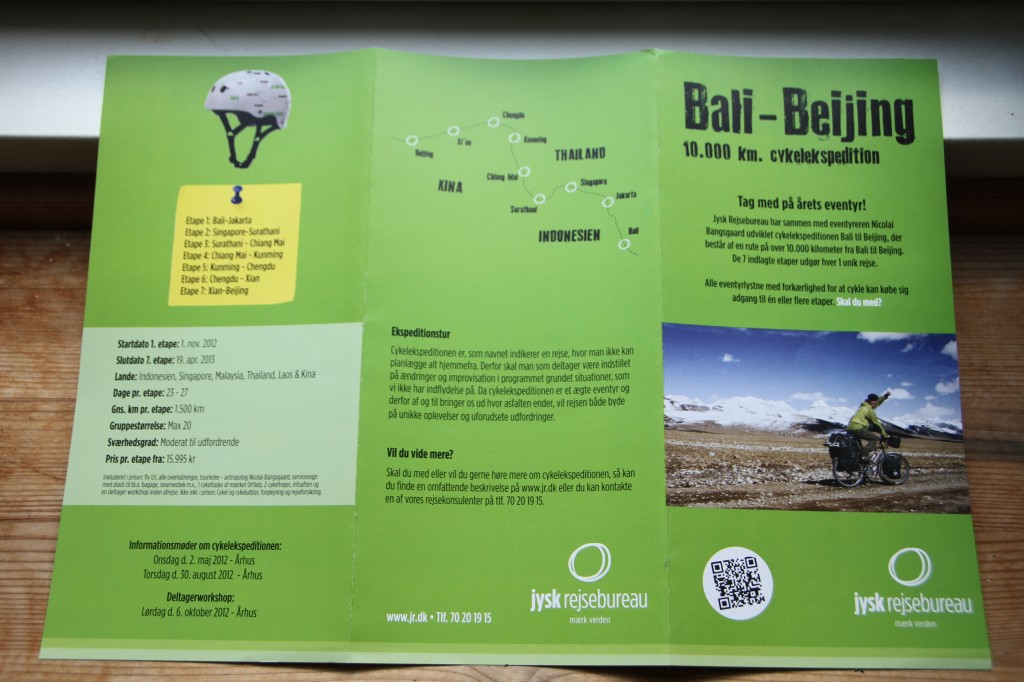 Bali – Beijing Bicycle Expedition: 10.000 km split into 7 stages through Indonesia, Singapore, Malaysia, Thailand, Laos and China.
More info (Danish) about the bicycle expedition that I'll be guiding from 01. November 2012 – 19. April 2013 on link below:
http://www.jysk-rejsebureau.dk/bali_beijing.asp
Maximum 20 riders per stage/etape. Game?