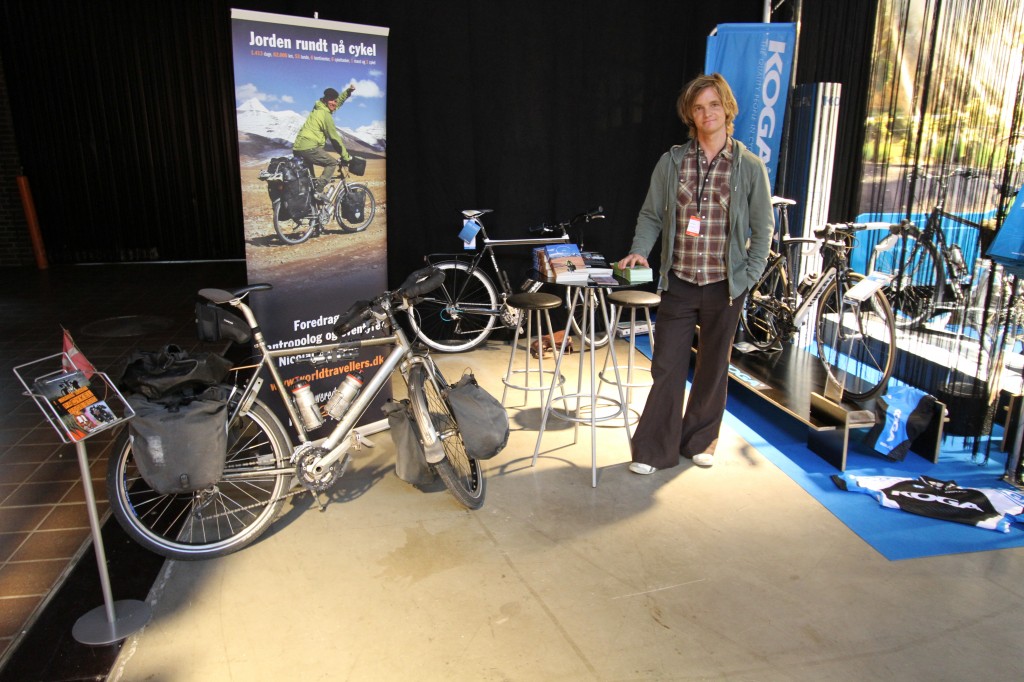 This weekend I was (proudly) invited by the brand new Koga Center Denmark (thanks, Jonas & Lars!) to join the CPH Lifestyle trade fair 2012 at the TAP1/Carlsberg, Copenhagen, where Koga Denmark had a stand and was exhibiting some of the new material from the funky 2012 line-up.
Apart from distributing some of my merchandise (book, brochures, and business cards) I was showing off my trusty Koga Miyata Worldtraveller bicycle (b. 2004) that's clicked more than 70.000 km through 62 countries now.
Among the brand new bicycles at the fair she (my bike) did feel slightly rough around the edges, and though you do find a few wrinkles and cracks here and there, you'd be wrong thinking that retirement is up next. The bike's still strong as a Nepalese cow and quite possibly ready for new adventures – even after those recent 5.019 km on the Africa Expedition 2011-2012.
What I'll be riding on my next long-distance bike expedition, the Bali – Beijing Expedition that kick's off on November 1st later this year, only time will tell…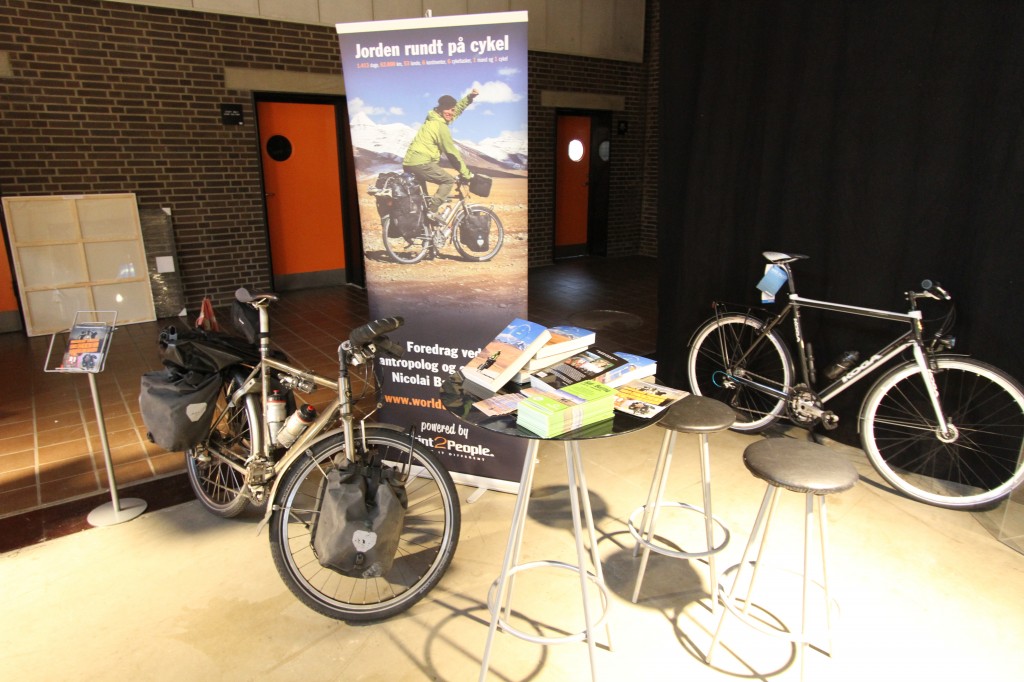 [Rumor has it she thoroughly enjoyed the attention and the 15 minutes of fame]
Have a look at this little clip from the trade fair: